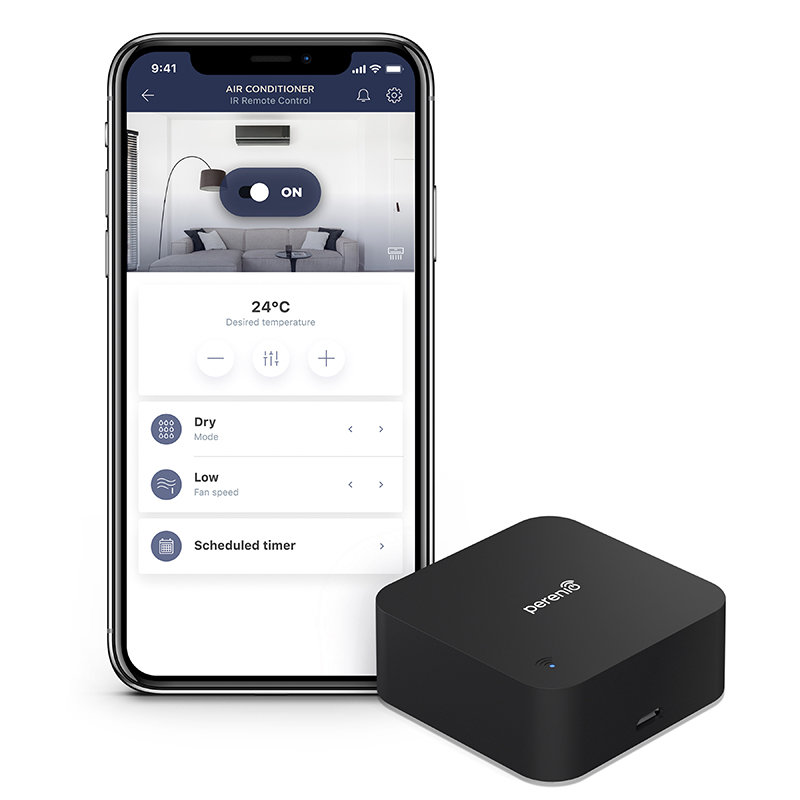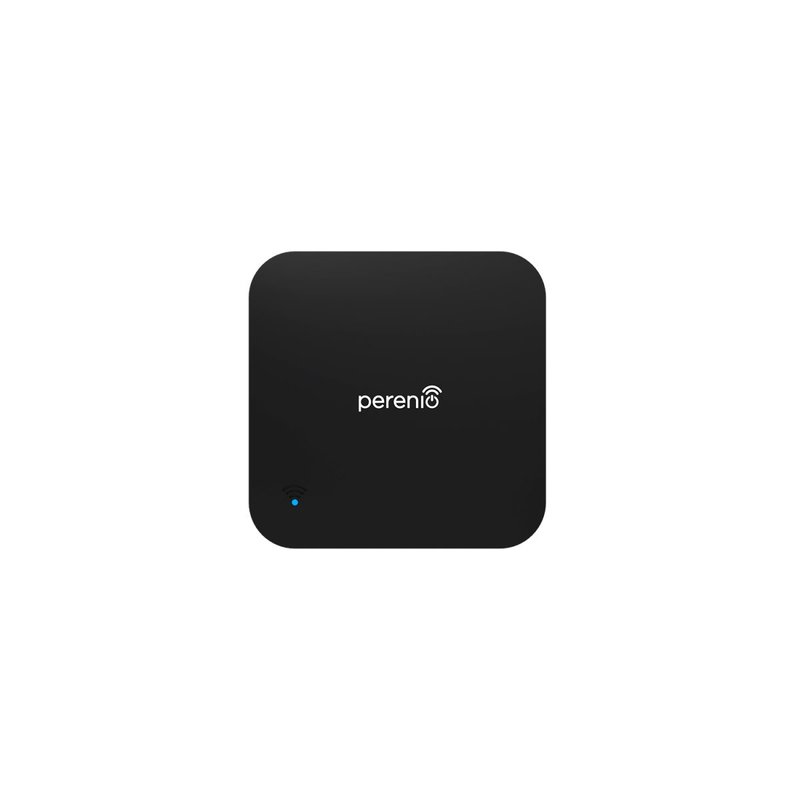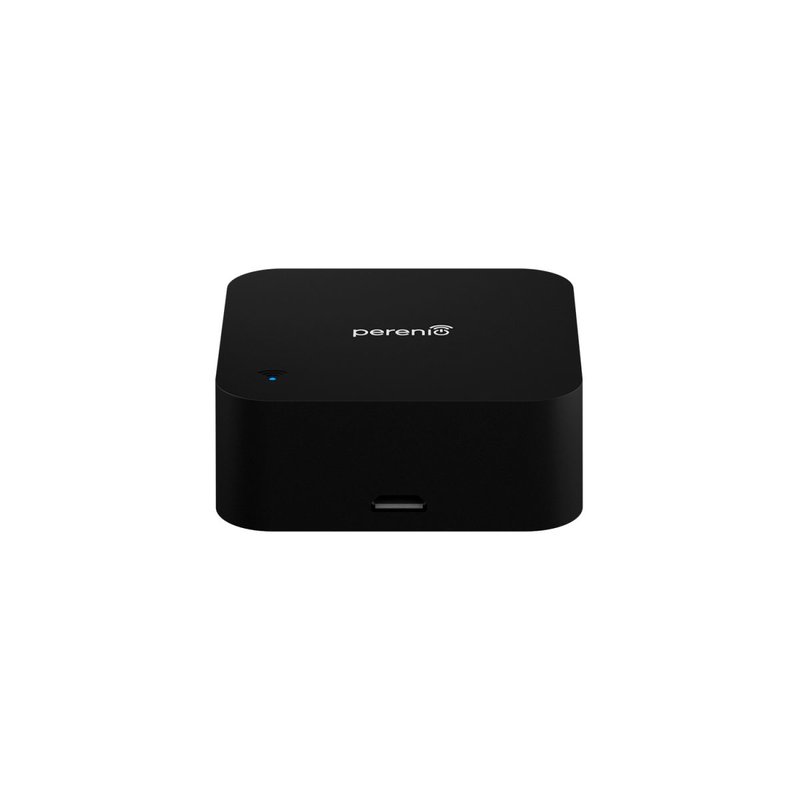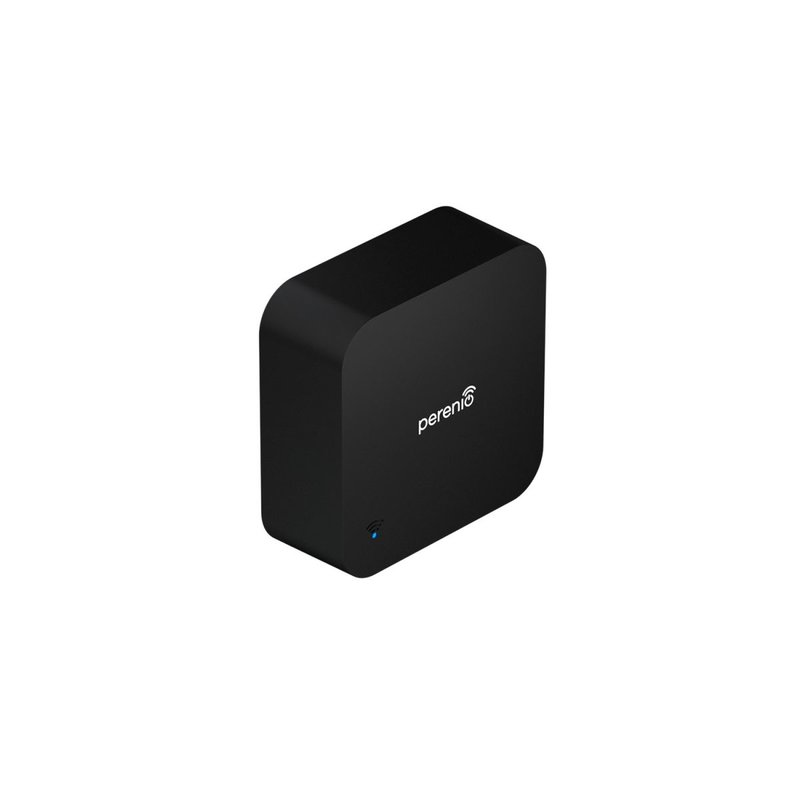 IR-afstandsbediening Red Atom
Actieradius tot 10 meter

Instelling voor IR-afstandsbediening

Wifi-verbinding
Bekijk alle specificaties
Montage en bevestiging
op een horizontaal oppervlak

naar de verticaal oppervlak (polyurethaan sticker)
Создавайте идеальные условия для комфортной и безопасной жизни. Защищает от проникновения через окна и двери. Благодаря беспроводной связи датчики могут обезопасить несколько этажей здания.
Lees de volledige beschrijving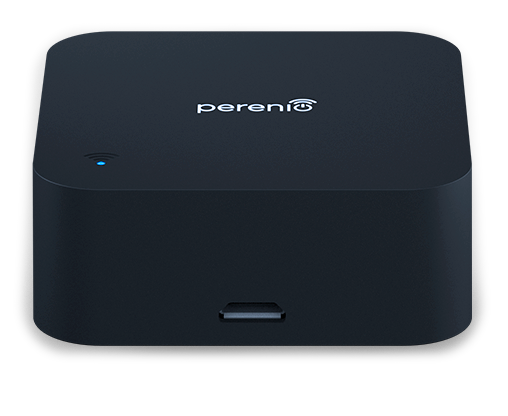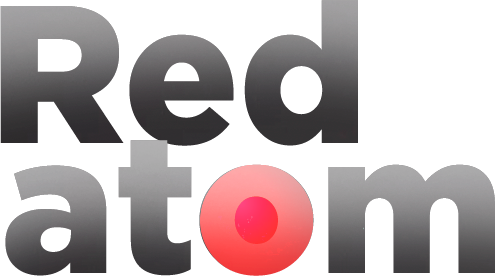 Small, but smart!
Perenio Red Atom Universal Remote Control will replace all remotes in the house
Ok Google, turn the air conditioner on
Control air-conditioning systems
with Red AtOm
Control air-conditioning systemsO with
Red Atom

Ok, Google, switch the channel!
Use RED ATOM
to control your TV

Manage your home with
one command!
How the RED ATOM works?
The Red Atom IR remote control is designed to control TVs and air conditioning with infrared ports from different manufacturers through the Perenio Smart application and/or voice assistants (Yandex Smart Home (Alice), Google Home and Amazon Alexa).
The Red Atom infrared remote control can turn the TV on and off, switch channels, and control volume on one or more TVs. Opening applications on a TV through a remote control is not currently supported.
To activate the device through Yandex Smart Home (Alice), Google Home and Amazon Alexa, you must follow the instructions specified in the corresponding application Yandex, Google or Amazon. The Red Atom infrared remote control and the device it controls must be previously added to the Perenio Smart application.
You need to download the Perenio Smart application, log in to your user account and activate the IR remote by adding it as a new device in the "Devices" tab.
Sure. To do this, just select the manufacturer and type of device in the list, as well as the layout of the virtual console from the proposed options.
Yes, the device can be controlled remotely from smartphone in the Perenio Smart application, as well as through the Yandex Smart Home, Google Home and Amazon Alexa applications.
Specificaties
Intended Use
Remote control of IR-enabled appliances
Compatibility
iOS (10.1 and higher), Android (5.1 and higher)
Communication Technology
Wi-Fi (2.4GHz)
Installation
On horizontal or vertical surface (polyurethane sticker)
Smart IP Camera - Installation
Black
Operating temperatures
0°C to +50°C
Operating Humidity
10% to 85% (non-condensing)
Integration
Yandex Smart Home (Alice), Google Home, Amazon Alexa
Perenio Supply
USB-MicroUSB Cable
Input: DC 5V/1.0A
Power Consumption: 0.4 W (max)
Smart IP Camera - Sub-Streams Video Resolution
up to 10 m
Warranty Period
24 month(s)
Warranty Term Notes
GDPR Compliance
Beschrijving
De IR-afstandsbediening Red Atom is ontworpen om IR-compatibele huishoudelijke apparaten (tv, airconditioning) te bedienen via de Perenio Smart-app en/of stemassistenten. Het bereik van de afstandsbediening binnen de ruimte is 360 graden op een afstand tot 10 meter. Er wordt een polyurethaan sticker geleverd waarmee u de afstandsbediening op bijna elke oppervlakte kunt bevestigen.
Het apparaat kan worden gebruikt als onderdeel van het Perenio Smart-gebouwbeheersysteem, alsook met applicaties van derden (Yandex, Google, Amazon).
Vragen en antwoorden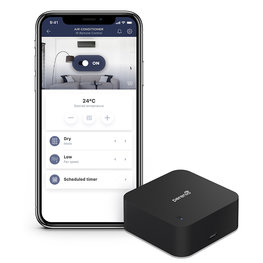 IR-afstandsbediening Red Atom
Nog meer eigenschappen
Combineer met extra apparaten om functies uit te breiden en het maximale comfort te bereiken